Welcome to
Deogharmart
At DeogharMart, we believe in the power of artistry and craftsmanship. We are an artisan-based e-marketplace, dedicated to connecting talented artisans with art enthusiasts from around the world. Our platform is proudly owned and operated by Electrodata Soft Technology Private Limited, a leading technology company committed to promoting local craftsmanship and supporting small businesses.
Our mission is to create a thriving marketplace that celebrates the unique skills and creativity of artisans. We aim to provide a platform where artisans can showcase their exquisite handcrafted products and connect with a global audience. By doing so, we strive to preserve traditional art forms and empower artisans to thrive in the digital age.
We understand the value of authentic, handmade products that tell a story and evoke a sense of wonder. At DeogharMart, we curate a diverse collection of artisanal goods, ranging from handwoven textiles and intricate ceramics to stunning jewelry and one-of-a-kind home decor. Every item on our platform is meticulously crafted with passion and skill, ensuring the highest level of quality and craftsmanship.
We believe in fostering a sense of community and promoting fair trade practices. When you shop at DeogharMart, you are not only supporting talented artisans but also contributing to the preservation of cultural heritage and sustainable livelihoods. We prioritize transparency and ethical sourcing, ensuring that the artisans are fairly compensated for their work and that their rights are respected.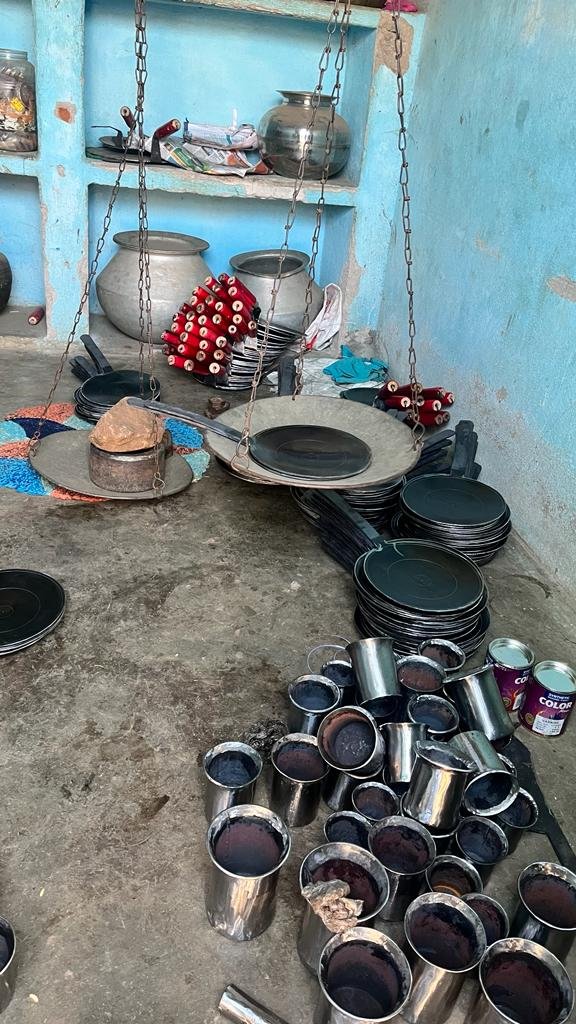 Our user-friendly website provides a seamless shopping experience, allowing you to explore a wide range of categories and discover hidden gems. With detailed product descriptions and high-quality imagery, you can truly appreciate the beauty and intricacy of each item. We also offer secure payment options and reliable shipping services, ensuring that your purchase arrives safely at your doorstep.
At DeogharMart, we are passionate about customer satisfaction. We strive to exceed your expectations by providing exceptional customer service and prompt assistance. If you have any questions, concerns, or special requests, our dedicated support team is always here to help.
Join us in our journey to celebrate craftsmanship and support artisans. Whether you are looking for a unique gift, a statement piece for your home, or simply want to explore the world of artisanal treasures, DeogharMart is your destination.
Thank you for choosing DeogharMart, and we look forward to serving you.
Warm regards,
The DeogharMart Team